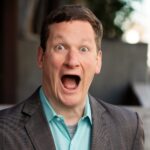 by Corey Quinn
Corey is the Chief Cloud Economist at The Duckbill Group, where he specializes in helping companies improve their AWS bills by making them smaller and less horrifying. He also hosts the "Screaming in the Cloud" and "AWS Morning Brief" podcasts; and curates "Last Week in AWS," a weekly newsletter summarizing the latest in AWS news, blogs, and tools, sprinkled with snark and thoughtful analysis in roughly equal measure.
More Posts from Corey
By Corey Quinn
I originally had a throwaway joke on Twitter that became an article: 17 Ways to Run Containers on AWS. That was all well and good, and because I don't know when to leave well enough alone, a few months later I wrote 17 More Ways to Run Containers on AWS. And now, since I don't know when to leave well enough alone and stop beating the greasy smear on the sidewalk where the horse used to be, I want to introduce the third article in this series.
By Corey Quinn
"Serverless" has become a catch-all term that's been watered down enthusiastically, particularly by AWS offerings that look an awful lot like "serverfull" products to most of its customers, so let me clarify what I mean here.
By Corey Quinn
People sometimes ask me why I'm so hard on AWS. Honestly, it's because I love what AWS does and want to see it succeed! There's quite a lot the business does well, so this week, I'd like to tell you my nine favorite things about AWS. If you work there, please don't think that your […]
Get the newsletter!
Stay up to date on the latest AWS news, opinions, and tools, all lovingly sprinkled with a bit of snark.