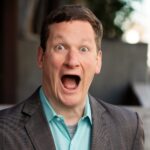 by Corey Quinn
Corey is the Chief Cloud Economist at The Duckbill Group, where he specializes in helping companies improve their AWS bills by making them smaller and less horrifying. He also hosts the "Screaming in the Cloud" and "AWS Morning Brief" podcasts; and curates "Last Week in AWS," a weekly newsletter summarizing the latest in AWS news, blogs, and tools, sprinkled with snark and thoughtful analysis in roughly equal measure.
More Posts from Corey
By Corey Quinn
AWS services will only continue to expand, fueled by Amazon's structure and culture. Its customers lose until AWS figures out how to unite its internal teams.
By Corey Quinn
Getting started with Kubernetes? Try learning it the hard way … seriously. Doing a hands-on tutorial can open new levels of understanding about the platform.
By Corey Quinn
AWS Managed NAT Gateway alternatives have been flimsy at best. In alterNAT, we finally have a viable NAT gateway alternative that saves AWS customers money.
Get the newsletter!
Stay up to date on the latest AWS news, opinions, and tools, all lovingly sprinkled with a bit of snark.