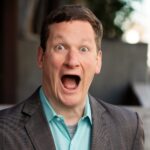 by Corey Quinn
Corey is the Chief Cloud Economist at The Duckbill Group, where he specializes in helping companies improve their AWS bills by making them smaller and less horrifying. He also hosts the "Screaming in the Cloud" and "AWS Morning Brief" podcasts; and curates "Last Week in AWS," a weekly newsletter summarizing the latest in AWS news, blogs, and tools, sprinkled with snark and thoughtful analysis in roughly equal measure.
More Posts from Corey
By Corey Quinn
Today I want to talk about the worst whiteboard confessions of all time, and those invariably all tend to circle around what we ask candidates to do on a whiteboard during job interviews.
By Corey Quinn
You know what really grinds my gears? Well, lots of things, but in this case, let's talk about multi-cloud. Not my typical rant about multi-cloud not ever being a good best practice—because it's not—but rather how companies talk about multi-cloud. HashiCorp just did a whole survey on how multi-cloud is the future, and at no point during that entire process did they define the term.
By Corey Quinn
AWS services will only continue to expand, fueled by Amazon's structure and culture. Its customers lose until AWS figures out how to unite its internal teams.
Get the newsletter!
Stay up to date on the latest AWS news, opinions, and tools, all lovingly sprinkled with a bit of snark.