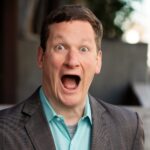 by Corey Quinn
Corey is the Chief Cloud Economist at The Duckbill Group, where he specializes in helping companies improve their AWS bills by making them smaller and less horrifying. He also hosts the "Screaming in the Cloud" and "AWS Morning Brief" podcasts; and curates "Last Week in AWS," a weekly newsletter summarizing the latest in AWS news, blogs, and tools, sprinkled with snark and thoughtful analysis in roughly equal measure.
More Posts from Corey
By Corey Quinn
As a new user of Kubernetes, I'm already confronted with what feels like too many choices and too little authoritative direction about the "right" way to get set up. I can therefore assume rely on only one central truth: I'm doing it wrong.
By Corey Quinn
There's a vacancy in AWS's C-suite. What should customers and onlookers expect from the cloud service's next chief marketing officer? A lot, because I intend for that person to be me.
By Corey Quinn
I've been beating Azure up a fair bit lately, which is no great surprise to anyone who's a regular reader of this publication. A friend of mine mentioned over drinks that she thinks of Azure as "the Boomer cloud," at which point I spat my own drink out and immediately knew what I had to […]
Get the newsletter!
Stay up to date on the latest AWS news, opinions, and tools, all lovingly sprinkled with a bit of snark.